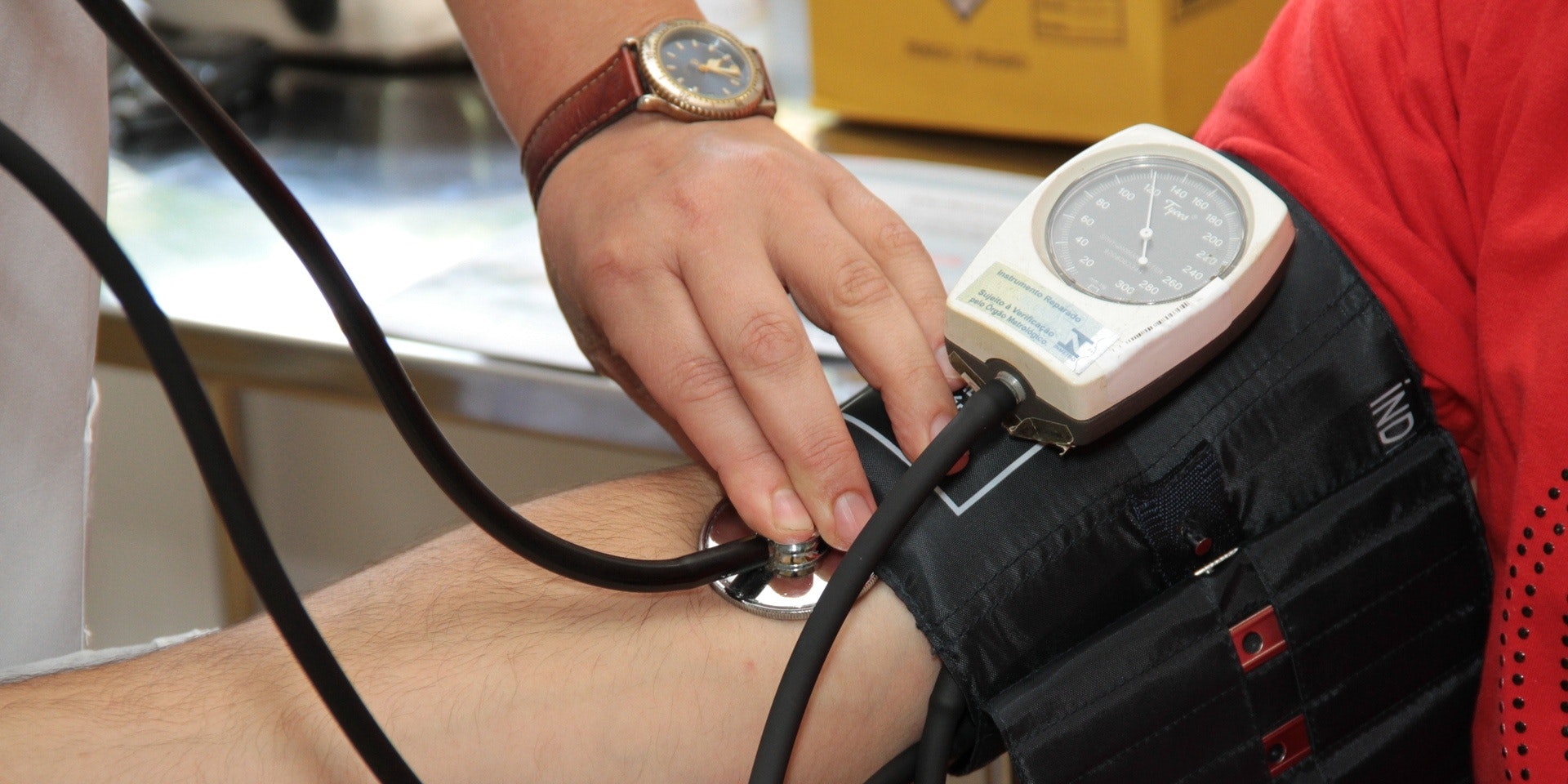 The National Healthcareer Association (NHA) was formed in 1989 with two goals: helping people take the first step in a healthcare career, and improving patient care by creating high-quality allied health workers. Since then, the NHA has issued more than 500,000 certifications to healthcare students and professionals, and there is no reason for them to slow down now.
The increasing need for aged care, palliative care, and preventative health programs mean that the NHA's mission is more important now than ever before. Allied health workers are the backbone of modern collaborative medical facilities, helping with diagnosis, recovery, and quality of life.
It is often medical assistants who manage and analyze critical data to ensure correct patient diagnosis and care. Billing and coding specialists, on the other hand, keep chaos at bay by efficiently managing the huge amounts of patient information, billing records, and other data necessary to run even a small medical clinic.
Booming Industry + Reputable Certification = Job Security
As well as contributing to better outcomes for patients, NHA also provides a valuable service for those seeking a kickstart to their career. Not only will an allied health certification help you find employment faster, but you will also be far more likely to find stable employment in the healthcare industry than in many other industries.
There is also a great need for anyone who is bilingual in the healthcare industry. If you are available to translate for doctors and nurses or other positions in the hospital or office where you work, your skills will be highly sought after. Having the knowledge that certifications give to you along with the extra set of communication skills with help you to quickly find a position within your desired area.
It's difficult to overstate the boom that the healthcare industry is going through right now. Spending on healthcare in the U.S. accounts for almost 18% of GDP, and that figure is expected to rise to 20% by the year 2025. That's why Investopedia named healthcare as one of the five industries driving the entire U.S. economy.
What that growth translates to on the ground is the constant and increasing demand for qualified workers. There are shortages of employees in many allied health fields. That means the chances of landing a job with your certification quickly are very high. This is important to know if you are going to invest time and resources in furthering your education.
For those considering NHA certification to help job prospects, here is a closer look at four key certifications they provide.
Certified Clinical Medical Assistant (CCMA)
A CCMA is one of the most versatile healthcare positions available. It can help you to land jobs in large hospitals, family medical clinics, or a physician's office. Not only that, but demand for medical assistants is high already, and expected to grow to more than 20% by 2024. Medical assistants carry out a range of important auxiliary tasks in a healthcare setting, such as:
Assisting physicians during examinations of patients
Interviewing patients before an appointment to garner information that may be helpful to their doctor
Educating patients about preventative healthcare, medical options, and so on
Administering injections
To be eligible for the CCMA examination you'll need to have undergone Medical Assistant training with an accredited provider such as CCI. Alternatively, formal medical training as part of military service will qualify you, as will one year of work experience in a relevant healthcare setting, so long as it took place within the last three years.
If you're eligible, you simply pay the relevant fee and sit the exam. The exam itself takes three hours and includes 30 pre-test questions followed by 150 scored questions. Results are processed quickly, so once the exam is done your results should be available for you within two days, though your printed certificate will take up to two weeks to arrive.
Certified Medical Administrative Assistant
If your interest is more in medical administration and customer service than patient care, becoming a Certified Medical Administrative Assistant may be for you. This certification opens you up for a similar range of job opportunities as a CCMA— medical administrative staff is also in very high demand. The focus of this certification is different, however. Healthcare clerks focus on tasks such as:
Reviewing and answering correspondence the medical practice or hospital receives
Using computer systems to accomplish office administration tasks
Answering phones, scheduling appointments, meeting with patients and answering their queries, and maintaining the filing system
Updating and maintaining the organization's information about patients
Coordinating operation reports recording patient attendance, appointment times, and so on
There are also specialized roles, such as medical secretaries or medical transcribers.
CMAA has the same eligibility requirements as the CCMA. The test is different, though; it takes 130 minutes and involving 20 pre-test question and 100 scored questions. As with the CCMA, you'll know whether you were successful within two days and have your certificate within two weeks.
Certified Billing and Coding Specialist (CBCS)
Getting deeper into the administrative side of healthcare we have medical billers and coders, as well as medical insurance specialists, whose knowledge base takes in billing, coding, training in privacy laws and medical records management, and more.
The range of jobs that open up when you become a Certified Billing and Coding Specialist is pretty mind-blowing. You will be able to find work not only in hospitals and clinics but in nursing homes, dental clinics, home healthcare agencies, mental health facilities – even insurance companies and consulting firms. As the need for aged care and preventative health care will continue to increase, so will employment opportunities in this field. Some of the tasks performed by a CBCS are:
Collecting and reviewing essential patient information
Verifying that all required documentation has been provided before any patient information is released
Auditing a facility's billing records to prevent fraud or abuse, and to identify mistakes
Supporting the coding and billing processes of an organization
Assigning codes for diagnoses and procedures
Submitting claims for reimbursement
Coaching healthcare providers to achieve optimal reimbursement
Earning your CBCS involved identical eligibility requirements to the CCMA and CMAA. The NHA test takes two hours, with 20 pre-test question and 100 scored questions. As with the other certifications, you'll have your results in two days and your certificate in two weeks or less.
Electronic Health Records Specialist (CEHRS)
Having one or more trained and certified Electronic Health Records Specialists on staff is essential for all healthcare organization from local physicians to huge city hospitals. There is so much important information about patients being recorded, and all the filing, organization, and privacy requirements that go with it. Healthcare providers need to ensure this information is complete, accurate, well-organized, and secure, and that's where you and your CEHRS come in.
As you might imagine, a health information specialist is important in every medical setting imaginable, so the job prospects this certification brings are great. As a CEHRS, you'll be doing a wide range of tasks including:
Auditing patient records to ensure compliance
Creating abstracts detailing clinical information for reports Performing basic coding to move reimbursement claims forward Processing Release of Information (ROI) requests for patients' medical records
Regularly reviewing patient records to make sure they are accurate and complete
Collecting demographic and insurance information from patients
Discussing patients with physicians and insurance professionals in an appropriate way when required
Achieving your CEHRS certification with NHA has the same eligibility requirements as the other certifications. The test itself lasts 110 minutes and features ten pre-test question and 100 scored questions. As with the other certifications, you'll have your results in two days and your certificate in two weeks or less.
At CCI Training Center, you will find highly experienced instructors who will be able to not only help you in the certification of your choice but encourage you in areas they see that you excel at. Staked certifications are always helpful when going to apply for positions because it enables you to take on more job responsibility. For you personally, this will mean a likelihood of higher wages and opportunity for growth within the field.
CCI Training Center also introduces you to people already in the healthcare industry who have come to CCI to get more certifications. This allows you to build a network of people you know within the healthcare industry. Often times this can result in knowing when companies are hiring or about to be hiring and applying for positions with recommendations from staff who already work at the facility.
Don't wait to start on your new career path. If you've been considering changing your career to ensure your family's financial security, the healthcare industry can give you that peace of mind. For those just graduating from high school, these certifications can give you financial security and better hours, giving you the freedom and time to pursue your passions.
For more information on how CCI Training Center can prepare you for NHA certification exams, fill out the form on our Medical and Healthcare program page.