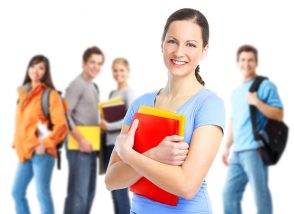 According to the U.S. Bureau of Labor Statistics, the unemployment rate in the Dallas Fort Worth area is 5.5%. That's nearly as high as the United State's overall unemployment rate of 6.5%. With statistics like that, Dallas Fort Worth is fortunate to have plenty of job fairs that are designed to help the unemployed.
There are many organizations that help make job fairs happen. One such organization is the Texas Workforce Commission. The Texas Workforce Commission was formed by the great state of Texas with the sole purpose of helping to develop work opportunities for people by getting employers together with those who are eager to find work.
Job fairs are a frequent event in the Dallas Fort Worth area, and employers as well as attendees find them to be an efficient and effective way of bringing employers and job candidates together in a supportive environment.
The Dallas Fort Worth job fairs have a reputation for high attendance, both on the part of local business, national corporations and the general public. They have proven to be a successful way to help lower the region's unemployment rate and raise the quality of life for hundreds if not thousands of residents in the Dallas Fort Worth area.
Successful job seekers who attend Dallas Fort Worth job fairs come prepared with a list of qualifications in the form of resumes. They also will bring copies of relevant letters of recommendation from previous employers and/or clients.
They further prepare themselves for the job fair experience by preparing ahead of time for the event. A list of the hiring companies that will have representatives at the job fairs is always available online. Job seekers can prepare by reviewing the list and targeting a handful that seem like they would be a good fit. In this way, their limited time at the job fair can be best utilized.
People from all walks of life and all levels of experience and skill are welcome at the job fairs in the Dallas Fort Worth area. Veterans, in particular have found the job fairs to be invaluable in finding work after their tour of duty has ended.
Veterans who attend job fairs find that their service experience and skills learned during their time spent serving their country is valued and appreciated by prospective employers. Training and experience often translates well to job offers outside the military.
When attending job fairs, job seekers have the unique opportunity to get to speak one-on-one with hiring managers. This is a chance that is not available to those who simply email or mail in a resume. The difference is huge between making a personal impression and having to rely on a resume to get an appointment for an interview. At the Dallas Fort Worth job fairs, job seekers can get an interview right away, instead of waiting at home by the phone for weeks at a time.
Job fairs will continue to play a large role in the employment environment of the Dallas Fort Worth area. Serious job seekers can rely on job fairs to help their employment situation.