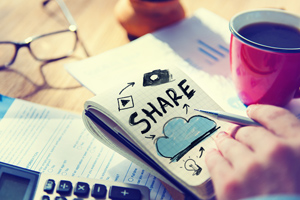 The concept of cloud computing has been around for years; however, the technology and security that makes cloud computing possible is quite new. These days everyone from Netflix, Amazon to Apple has some sort of cloud infrastructure so the question is, "What is Cloud Computing and why should you be excited about it as a career choice?"
What is The Cloud
The "Cloud" is a network of secure servers that hold large amounts of data. Each server within this network has a specific function. Some run applications or provide a service to the user, while others may be equipped to simply store data.
Private Cloud vs Public Cloud
The difference between Private Cloud and Public Cloud is quite simple.
Private Cloud, means there is an on-site computer architecture maintained by the business. Public Cloud, means a third party operates and maintains a network of servers for the business. Private clouds are much like the Apple Cloud you may see on your phones or MacBooks, only instead of being a public entity, they are privately held. Many corporations and business use private clouds for effortless sharing between clients and representatives. Although sharing within a Private Clouds seems virtually effortless for the end user, there are important men and women in the IT department making sure everything within the cloud runs smoothly.
What Exactly is a Private Cloud
A Private Cloud is exactly like its described, private. A Private Cloud is a cloud computing platform that is put in place within a corporation's firewall and is maintained by the corporation's IT department. It involves a particular secure cloud based environment in which only specific individuals can use and operate. Although some businesses encounter challenges within the cloud, that is to be expected due to the fact that this is a fairly new technology that is emerging into the corporate world. Many companies face the decision if they want maintain a private cloud in house and in their own data center or would they rather hire a third party company to maintain the private cloud for them.
Growth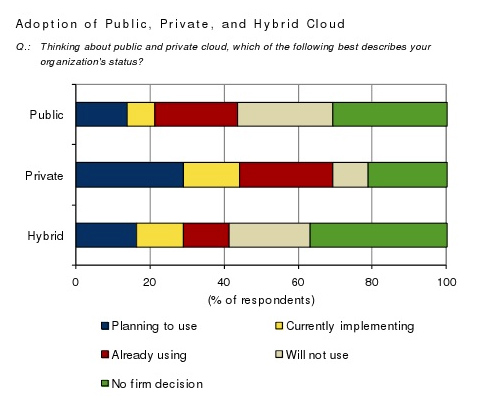 Although the growth of the Private Cloud market varies, all are determined to grow exponentially due to the fact that varying companies recognize private clouds as an important step towards the evolution of IT. The various growths within the Private Cloud industry, ranging from expenditure by companies to implementation and use, all show a steady rise that is forecasted to continue for the next few decades, if not longer.
Various companies prefer the use of private clouds and plan on implementing them into their business, compared to other varying cloud types. Many companies and employers see the use of private clouds as a successful business venture because they are investing in the technology of their company and it's success, and such an investment will last and continue to produce company efficiency and growth for decades.
CCI's Network Administration Program – Private Cloud
Within the Private Cloud Technologies program, you will learn the necessary knowledge to carry out a core Windows Server 2012 infrastructure in an existing enterprise environment. You will cover administrative responsibilities including executing server images, group and user management with AD DS (Active Directory Domain Services) and Group Policy, remote access, data security, network policies, and observing and maintaining management. You will learn specific building blocks of a System Center and how to utilize, monitor and administer a service and applications within the private cloud as well as incident creation and remediation and change requests. You will learn private cloud framework, the business and technical drivers behind the execution, and how the System Center 2012 can be used to monitor and operate within the private cloud.
Find out more about CCI Career Training Center's – Network Administration Program.