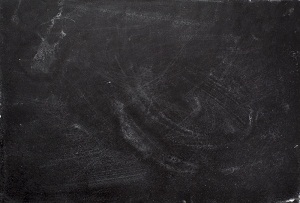 Shortly before Labor Day weekend this year, the Department of Education took action against ITT Technical Institute over allegations that ITT recruiters took advantage of students who did not fully understand the consequences of student debt. After investigating ITT and reviewing the estimated $580 million the for-profit college received in federal money through student financial aid, the Department of Education concluded ITT preyed on a number of students who should have never been enrolled in a technical degree program. In so many words, the Department of Education claimed ITT exploited students simply to increase ITT's bottom line.
Sanctions: Why ITT Closed its Doors
The sanctions imposed on ITT by the Department of Education prohibited ITT from accepting federal aid from students. As a consequence, a week afterwards ITT was forced to shutter its doors, laying off 8,000 employees and negatively effecting hundreds of thousands of students and alumni in the process. The decision to sanction ITT on the part of the Department of Education indicates the degree to which officials believed ITT recruiters had exploited vulnerable people who weren't necessarily positioned to earn a technical degree.
The fact that the sanctions led to ITT closing down all of its campuses across the country indicates how widespread the practice was. Additionally, the Department of Education required ITT to have at least $247.3 million dollars in cash reserves – up from its current reserves of $94.4 million. Ironically enough, these reserves were supposed to protect students in case ITT failed as a company.
CCI Training Center a $2,000 scholarship for ITT students interested in completing their training at CCI.
If you were enrolled at an ITT, CCI Training Center's Arlington campus is roughly a mile away from where ITT was located. CCI Training Center offers industry-recognized certification programs in information technology and healthcare-related careers, including the following:
How to Enroll in CCI Training and Certification Programs
If you're interested in learning more about CCI's Training Programs, contact our Admissions office and we'll be happy to discuss our programs with you and sort out how your ITT courses transfer or fit in with our programs. You can also schedule an appointment and discuss your situation one-on-one with one of our counselors in order to discuss available financial aid and other concerns you might have.
For more information regarding CCI Training Programs, call 817-592-9399 for our Arlington Campus or 214-763-9889 for our Dallas Campus, or email CCI.
---
Sources:
http://gizmodo.com/itt-is-officially-closing-1786243058
http://blog.ed.gov/2016/08/increased-oversight-of-itt-and-the-impact-on-students/