Going Beyond The Wall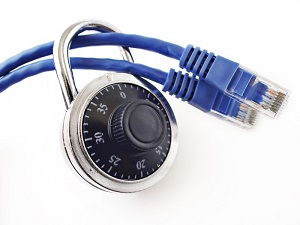 Once upon a time, a typical system for network security consisted of firewalls to secure network traffic and antivirus solutions for use on user devices. Today, as simply watching the nightly news will tell you, network security requires more defense against hacking than ever before. Companies are suffering network intrusion and data losses, putting companies at risk, so network managers need to rethink their security strategies, including creating a more "layered" approach. No longer is simply stopping something from coming in enough, analyzing and inspecting data to prevent encryption is now necessary. A brief description of some of the security systems being implemented include the following:
Data Loss Prevention or DLP technology protects an organization from unauthorized users being able to accidentally or maliciously share critical and/or confidential information which could put it at risk.
Identity and Access Management or IAM technology can be used to automatically capture, record, manage or initiate user identities and their access permissions. This assures permissions are granted in line with an organization's policies and users are properly authorized and authenticated.
A Security Information and Event Management or SIEM system deploys multiple collection agents in a hierarchal manner to gather security-related events from network equipment, end users devices, servers and network equipment, as well as security equipment like firewalls, antivirus or invasion prevention systems. The collected information is forwarded to a centralized management console which performs inspections and flags abnormalities.
These complex systems are crucial to network security strategies and are being implemented as part of network security management programs, but finding experienced people to fill IT security network positions is difficult. According to an article in the Penninsula Press, "More than 209,000 cyber security jobs in the U.S. are unfilled and postings are up 74% over the past five years, according to a Peninsula Press analysis of numbers from the Bureau of Labor Statistics. The demand for positions like information security professionals is expected to grow by 53 percent through 2018."
This shortage also means some healthy salaries for those with the required training and experience. The Dice report states, "The top five IT security salaries are: No. 1 – lead software security engineer at $233,333; No. 2 – chief security officer at $225,000; No. 3 – global information security director at $200,000; No. 4 – chief information security officer at $192,500; and No. 5 – director of security at $178,333."
As cyber attacks continue to occur, opportunities for IT security employees will continue to skyrocket. Based on the shortage of experienced IT security professionals, as well as the resulting rising salaries, today would be a great day to begin training for a career in IT Network Security.
---
https://certification.comptia.org/it-career-news/post/view/2016/07/13/going-on-the-offense-with-security http://peninsulapress.com/2015/03/31/cybersecurity-jobs-growth/
http://www.csoonline.com/article/2953258/it-careers/cybersecurity-job-market-figures-2015-to-2019-indicate- severe-workforce-shortage.html