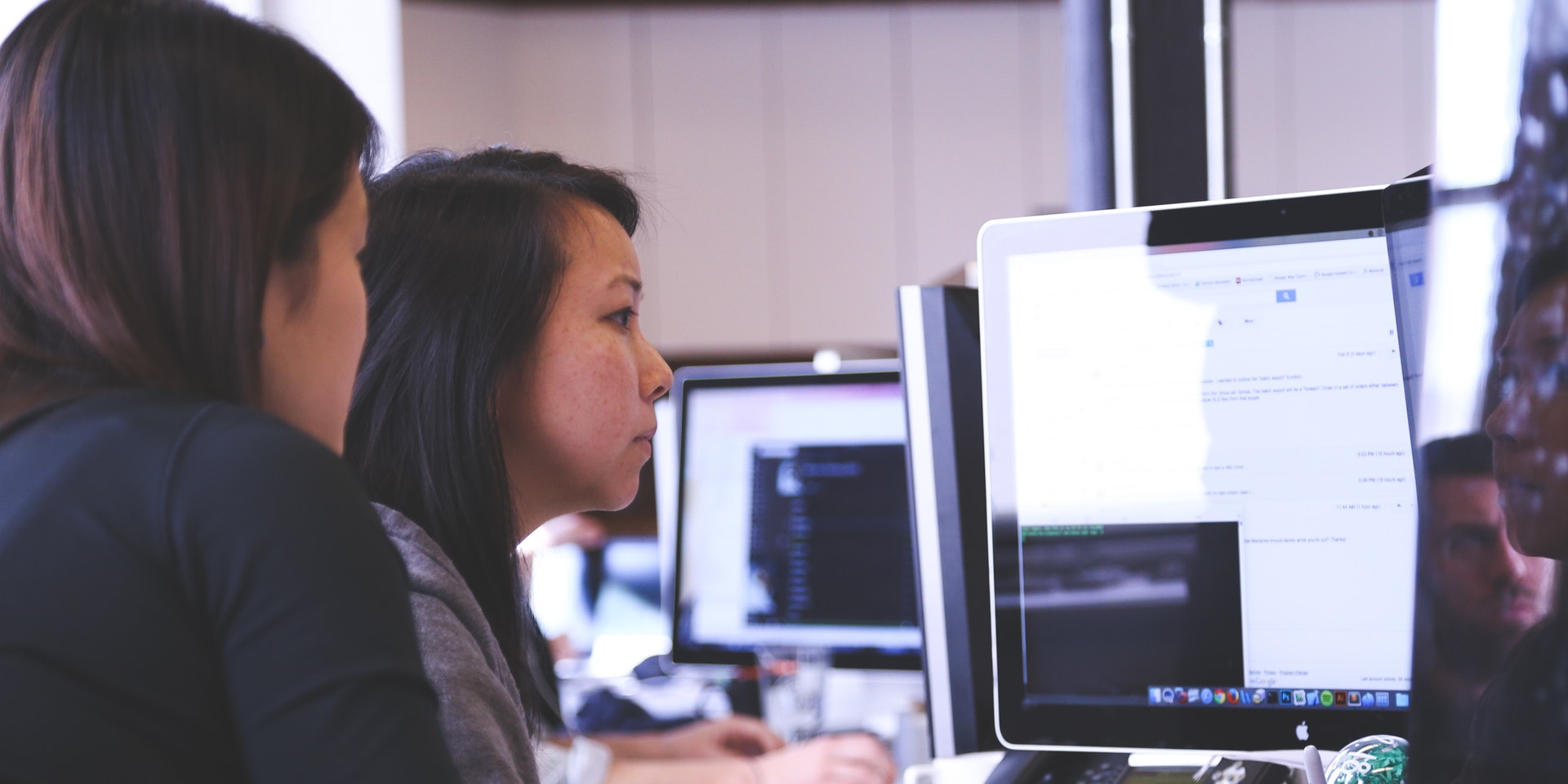 If you are looking for an entry-level IT career with a bright future, Information Security Specialist is the ideal choice. The projected annual job openings for Information Security employees in Texas is strong, with over 300 new jobs advertised every year.
These positions require you to have a strong understanding of IT fundamentals, knowledge of potential security threats, and the ability to come up with innovative solutions to these threats within computer, network, and internet systems.
With so many positions opening up, if you're graduating from high school, but do not think a university is for you, one of the first industries you should look at to secure a position is Information Technology. The IT industry is only going to keep growing.
While many will say that technology is killing jobs, in reality, it is creating a different kind of career path, and those in their 20's and 30's already have a handful of the skills you will need to study for certifications for entry-level IT positions. Rather than take four to five years at university, you can study for IT certifications and be employed in less than a year, sometimes as little a few months.
What is the job outlook for information security careers?
According to the Bureau of Labor Statistics (BLS), more frequent cyber attacks and the heightened security needs of the government, healthcare, and finance sectors are the factors driving the steadily increasing demand for employees with Information Security skills.
Information Security Officers are required to protect private data, personal information, and classified documents, as well as create safeguards that allay the concerns of clients, patients, and businesses. There is expected to be continued growth in demand for contract Information Security staff, with small and medium enterprises increasingly using cloud technology for data management and require assistance with security without employing a dedicated staff member.
Between 2014 and 2016, 13,000 additional Information Security positions were created in the U.S.A., four times the expected employment growth for that period. According to BLS, in 2016 there were 96,870 Information Security Officers employed in the U.S. and an 18 percent increase in job opportunities is expected by 2024. Given the trends over the last three years, it is highly likely this growth will be much greater, especially as new job titles and responsibilities appear in the IT data security arena.
In Texas, the rate of growth is expected to be even higher, with 31 percent more jobs expected by 2024. In 2016, there were 7,790 Information Security positions, with almost half of these working in the Dallas-Plano-Irving TX Metropolitan Division. This number is projected to rise by 320 new job openings every year. Candidates are more likely to gain employment if they have a solid grasp of IT fundamentals, practical experience in the field, and the ability to create innovative solutions.
If you are starting a new career and most especially if you are paying for training before starting that new career, chances are you're concerned with job security. IT information security will only increase in need, as the statistics above show. Over time, with more experience and the acquisition of more certifications, there is also the highest likelihood of upward mobility in your IT career. Anyone who is looking for job security, a stable income, good hours, and the chance of promotion, should start looking at a career in the IT industry.
What are the responsibilities of information security officers?
Information Security Officers are responsible for planning, implementing, maintaining, and upgrading security systems to protect computer networks and electronic data. Otherwise known as Information Security Analysts, people working in these positions need the skills to Identify, prevent, and respond to security risks and attacks.
You will be required to implement solutions to maintain data integrity in the face of both internal and external security breaches, which can and can include hacking, malware, data theft, and denial of service attacks.
Depending on where you are employed, you may be required to be on hand to respond to cyber threats such as security breaches, viruses, and malware. To ensure you can respond to increasingly sophisticated cyber attack techniques, you must be willing to keep up-to-date with industry news and developments. You will need to research new security systems and plan upgrades to computer networks and software to respond to new threats. On-going education in the IT field is something you should be prepared for as it is essential to keep up with all new technology and threats.
As an Information Security Officer, you are a member of an IT team. You will work closely with Chief Information Officers (CIOs) or Chief Technology Officers (CTOs) to achieve company security goals and create procedures, risk analysis, disaster recovery plans and data backup systems. You will also work alongside network administrators, computer user support, and computer network support to fulfill your organization's IT requirements.
You may be expected to train non-IT staff members in appropriate online behavior, data security, and cyber threat avoidance and you will also provide them with secure access to the network based on the access level requirements of your organization.
It is essential that not only you have the technical skills you need for an IT position, but also organizational skills, and interpersonal skills, to be able to help not only your team but those outside of the IT department with problems they have. People who work in other departments within your company may not have the IT knowledge that you do, so being able to patiently work with them on their level is a vital skill.
The IT industry is actively looking to diversify and break the myth that it is a field for men. Women who have families don't just succeed but excel in the IT industry, thanks in large part to the life experience they've gained as organizers of their family's schedule, not to mention the patience they exhibit with their children as they explain everything under the sun to them. A career in IT can give single mothers the stable, higher income they need to support their children.
What technical skills do Information Security careers require?
To ensure the security of computer and internet networks and databases, Information Security Officers must have a solid grasp of all computer fundamentals including local, wireless and cloud-based networks. You need to be able to install and troubleshoot hardware and software, as well as planning and implementing IT security networks and procedures.
According to BLS, work experience is essential, and a job in a related field of IT such as network administrator and computer user support can provide a great starting point for a career in Information Security. Information Security Officers must also have "a well-rounded computer education" and understanding of IT security throughout all aspects of an organization's IT network, including software, hardware, and internet.
According to Payscale, Information Security professionals have a diverse skill set and follow strict privacy guidelines with the top skills that result in increased wages being:
HIPAA Compliance
Security Risk Management
IT Security & Infrastructure
Computer Security
Network Security Management
Security Policies & Procedures
Security Testing & Auditing
How can CCI Training Center help me get an information security career?
The Computer and Network Administrator Program at CCI Training Center provide a solid platform from which to launch your Information Security career. Not only does it provide the varied computer and network fundamentals required in these positions, each individual course provides an understanding of potential security threats, and how to prevent them.
The Computer and Network Administrator Program will teach you about IT security in relation to:
Where can I find information security positions?
When searching for job openings, there are many job titles you use. Try a combination of the following during your job search:
Computer Security Specialist
Computer Specialist
Data Security Administrator
Information Security Analyst
Information Security Manager
Information Security Officer
Information Security Specialist
Information Systems Security Analyst
Information Technology Security Analyst
Information Technology Specialist
At the time of writing, Glassdoor had over 150 positions advertised; Indeed had 509; and, Monster had a whopping 750 positions available. There certainly are plenty of jobs available to apply for!
CCI Training Center can help you through the process of figuring out where to start with your certifications for a career in the IT industry. Our excellent staff can answer all your questions before you start, and then once you are in your classes, our highly skilled instructors will prepare you to take the certification tests confidently.
Our classes start intermittently year round, so you never have to wait long to enroll. Our schedule is tailor-made to fit all kinds of people, unlike university schedules which are much more grueling. You can obtain your certifications in as little as a couple of months and start applying for jobs!
For more information on how to secure a career in Information Security, you can read more about CCI Training's Computer & Administrator Program or fill out the form on our website.